Chapel Stone Garden Walling blends well with other styles of Hanover Pavers to offer many design possibilities. The natural stone characteristics of the walling lend it to a large variety of uses - surrounding a patio, raising a flower bed, creating a low retaining wall, or building steps, walkways and paths. Hanover's Chapel Stone offers the look and feel of natural stone better than any other product.
Chapel Stone Radius allows the walling to bend and curve with the landscaping and architecture. Gentle arcs can be accomplished without the radius pieces, however, a tighter joint can be maintained using these wedge shaped stones.
Chapel Stone Wall Caps can complete any installation and are very versatile and can be used for many different applications.
Shapes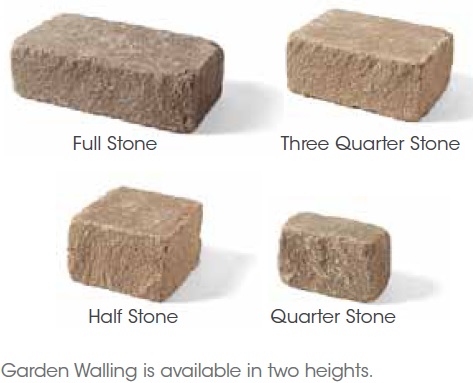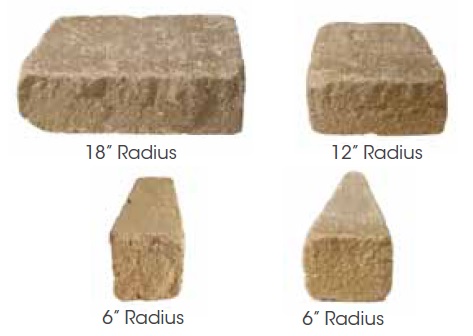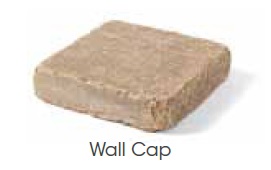 Colors

Gray Blend

Tan Blend

Canyon Blend
These photographs are a close representation of the actual colors. Due to the photographic reproduction limitations, exact color fidelity is difficult to obtain. These photographs are also a representation of a range of colors, sizes and shapes and variations in color can be expected. Actual samples should always be viewed before making a final decision.