Halifax Flagstone by Hanover Pavers is a decorative concrete product that's sure to create a natural effect in any application. From textural patio pavers to a naturalistic garden path or walkway, the Halifax Flagstone collection has what you're looking for. Each concrete paver features a cleft surface and is set with a wider joint for a rustic, relaxed feel. Select the perfect range of color to coordinate with existing garden walls, and feel free to reach out to the team at Westview Concrete Corp. with any questions.
Shapes
Halifax Flagstone Mixed

** The above sizes are packaged together
Halifax Flagstone 12" x 12"

** The 12" x 12" is packaged separately
Colors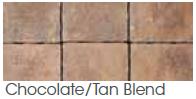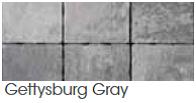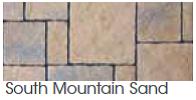 These photographs are a close representation of the actual colors. Due to the photographic reproduction limitations, exact color fidelity is difficult to obtain. These photographs are also a representation of a range of colors, sizes and shapes and variations in color can be expected. Actual samples should always be viewed before making a final decision.