Hanover's Halifax Flagstone pavers create a natural effect at its best. Whether you are contemplating an inviting garden path or a quiet landscaped patio, Halifax Flagstone is the perfect choice. A cleft surface and a wider joint style complete the rustic look.
Shapes
Halifax Flagstone Mixed

** The above sizes are packaged together
Halifax Flagstone 12" x 12"

** The 12" x 12" is packaged separately
Colors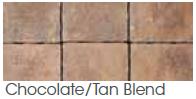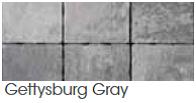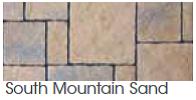 These photographs are a close representation of the actual colors. Due to the photographic reproduction limitations, exact color fidelity is difficult to obtain. These photographs are also a representation of a range of colors, sizes and shapes and variations in color can be expected. Actual samples should always be viewed before making a final decision.