The need for a permeable concrete paving unit that allows water to permeate the soil has become increasingly important. With more and more paved areas such as streets, parking lots and sidewalks, rainwater has little opportunity to filter into the soil. Municipalities now require that storm water runoff be managed and retained. Hanover's Permeable Paving Units allow for storm water drainage to manage excessive runoff.
Permeable pavers are beneficial because they:
Reduce erosion and storm water runoff
Increase land use
Improve water quality
Reduce costs of drainage and retention systems
Allow access for underground repairs
Contact Westview Concrete Corp to place an order.
---
EcoGrid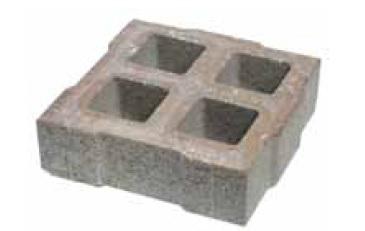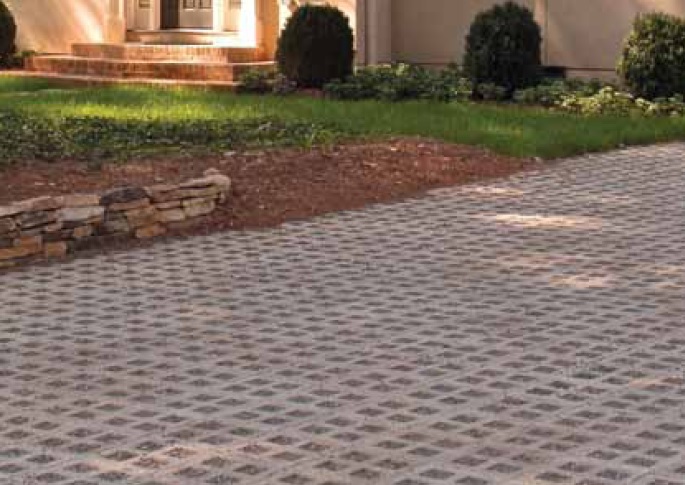 EcoGrid permeable pavers (11 ¾" × 11 ¾")
EcoGrid provides 39% open space for drainage aggregate or soil for grass turf. EgoGrid has the largest percentage of open space in the industry, allowing the most opportunity for water to permeate into the sub-soil and providing the maximum percolation that a normal drainage field system will accept.
---
Aqua-Loc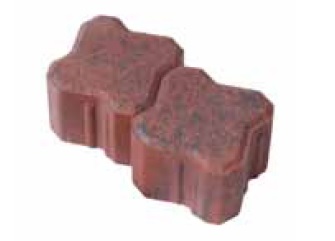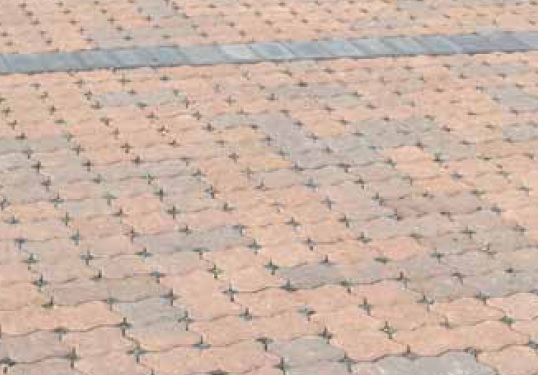 Aqua-Loc permeable pavers
Aqua-Loc is a 4 ½" × 9" × 3" unit with a score to appear as two 4 ½" × 4 ½" × 3" pieces. Aqua-Loc interlocks for stability. With open space for drainage aggregate, Aqua-Loc provides the project with 10.6% open space allowing water to be infiltrated at a rate of 7" to 8" per hour based on proper installation methods. Made to order in a wide range of colors.
---
Permeable 4" x 9"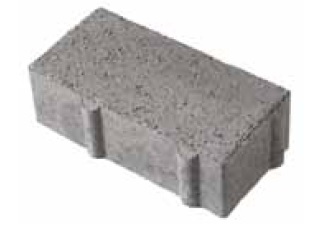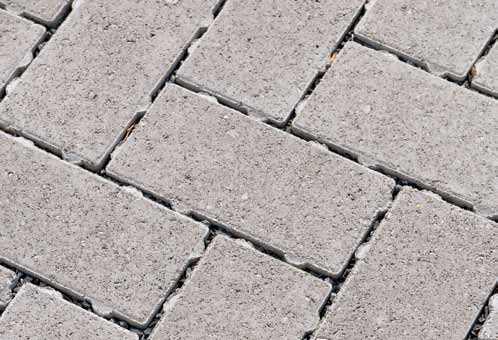 4" × 9" (4 ⅝" × 9 ¼") PERMEABLE PAVERS
Produced with a 1/16" bevel and hidden spacers, the Permeable 4" × 9" meets standards set forth by the Americans with Disabilities Act (ADA). It provides the project with 6.94% open space to allow water to infiltrate at a rate of 7" to 8" per hour when properly installed. Sized at 4 ⅝" × 9 ¼", the Permeable 4" × 9" is a true rectangle, providing the correct size ratio to create interlock stability. A 3" thickness allows for heavy low speed vehicular load. The 4" × 9" can be produced in a variety of finishes and is available in Hanover's full range of colors.
---
Permeable 4" x 9" Scored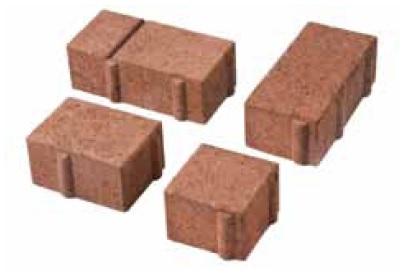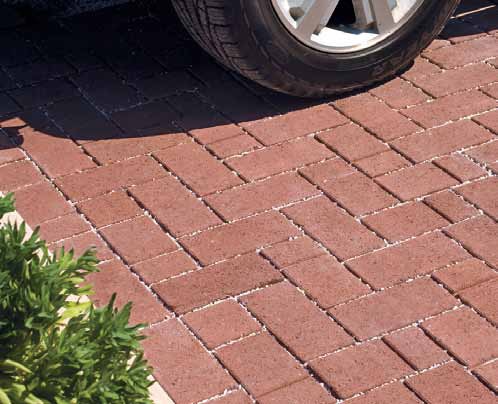 4" × 9" Scored permeable pavers
Hanover's Permeable 4" × 9" Scored is perfect for large driveways and parking areas. Because it is designed to be installed mechanically, installation time and costs are reduced. Pavers are laid layer by layer through the use of a machine increasing speed and efficiency. Each layer is composed of four different units to provide maximum interlock with a random appearance.
---
Permeable 3-1/4" x 18"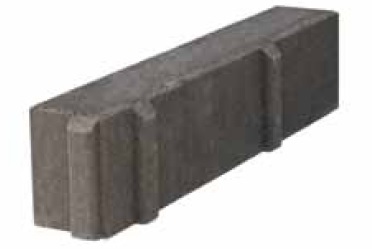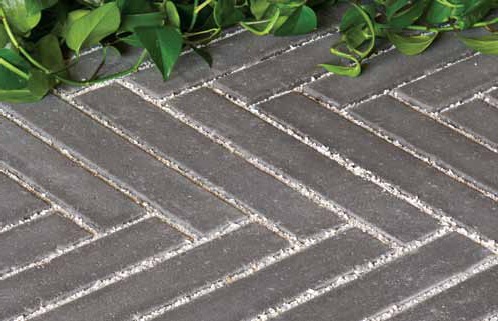 3¼" × 18" permeable pavers
Produced with a 1/16" bevel and a 4" thickness, Hanover's Permeable 3 ¼" × 18" is ADA Compliant. Minimal openings provide a comfortable walking surface while allowing for water percolation. Suggested for pedestrian use only.
These photographs are a close representation of the actual colors. Due to the photographic reproduction limitations, exact color fidelity is difficult to obtain. These photographs are also a representation of a range of colors, sizes and shapes and variations in color can be expected. Actual samples should always be viewed before making a final decision.